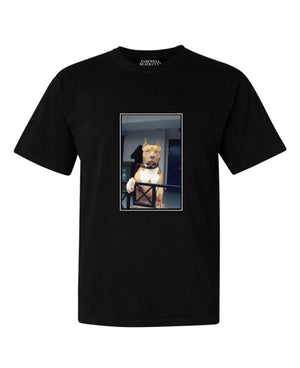 Artist Series: Harry F. Conway
Photographer Harry Conway was born and raised in North West London, England. Harry strictly works with film; predominantly 35mm and seeks to document the world as he sees it, without censoring his lens. Harry's work displays beauty amongst commonly overlooked niche areas of street life. Our mutual interest in the prejudice and stigma against dogs of the bully breed made this Artist Series tee extremely special to us. Swipe to see some of his work. 
screen printed on 100% lightweight cotton tee
limited quantity 
*if you're UK based and there is an issuing ordering please email us.