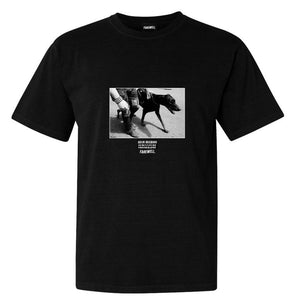 Artist Series: Adam Degross
Collaboration tee with photographer Adam Degross.

Adam DeGross is a 30 year old, self taught photographer, who has documented almost every punk, hardcore, crust, Oi, black metal and every other type of subversive show to happen in MN over the past 8 years. He doesn't just capture the live shows, but documents the lives of the people in the punk communities. The photos take you into the underground, and make you feel like you were there. His style of photography is raw, uncompromising, intense and grim, but also beautiful at the same time.